I cannot believe school time is here already! There are so many things I am pretty adamant about in my house and eating a good lunch is one of them. My husband always goes to the deli at his work and my son eats school lunches so I worry about both of them. I know that they both never eat their veggies so I decided I needed to send both of them lunch everyday. I was sent a Rubbermaid LunchBlox Sandwich Kit to review so my mom bought us another for Little M to have one too.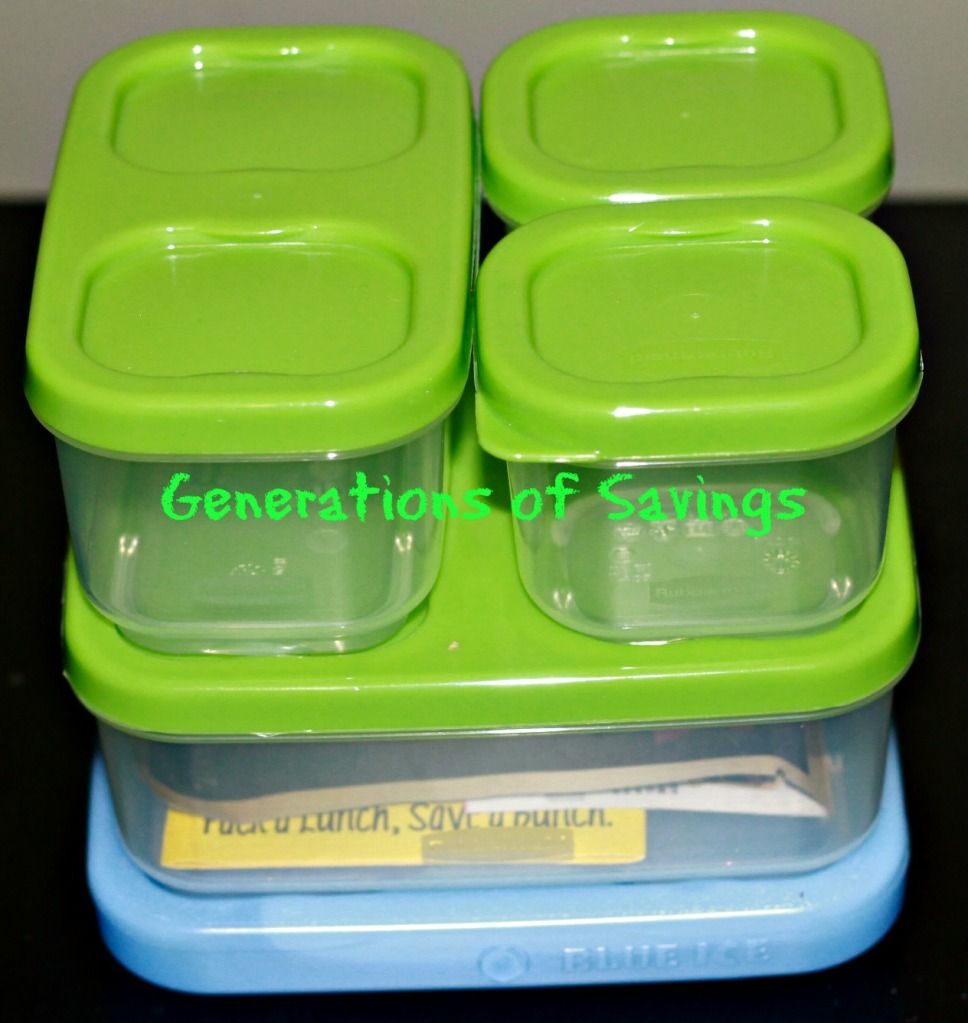 So every chance I get, I pack their lunch with real foods and veggies. I love that the LunchBlox comes with the Blue Ice pack and that they all fit together so neatly in a lunch bag.  I made my husband a delicious salad with dressing in one of the small containers. I also included him some nuts and croutons in another container and the night before's leftovers in the big container. I didn't want them to get wet from the salad. He LOVED it! For Little M, I used the small containers for carrots & cucumbers & the other with grapes & dates. He had a PB & J with a cute note on it for his lunch and some animal crackers.  And that was just Monday!!!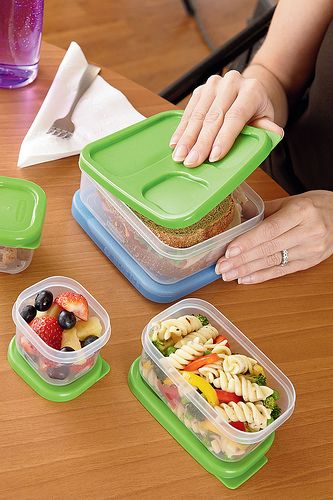 I am so excited about trying new lunch combos for my boys! They are microwave-, dishwasher- and freezer-safe and BPA-free! I like knowing that just because its healthy foods in the containers, you still need BPA-free containers!  You can buy the LunchBlox Sandwich Kit at Rubbermaid.com, Target, Kmart, Kroger, Safeway, Bi-Lo, Winn-Dixie, HEB, other grocery stores and select Wal-Mart stores.
You can check out Rubbermaid and all their amazing products on their website, you can like them on Facebook or follow them on Twitter to keep up with great product news and promotions! You can also check out their Adventures in Organization Blog.