Spicy Sweet Potato Wedges Recipe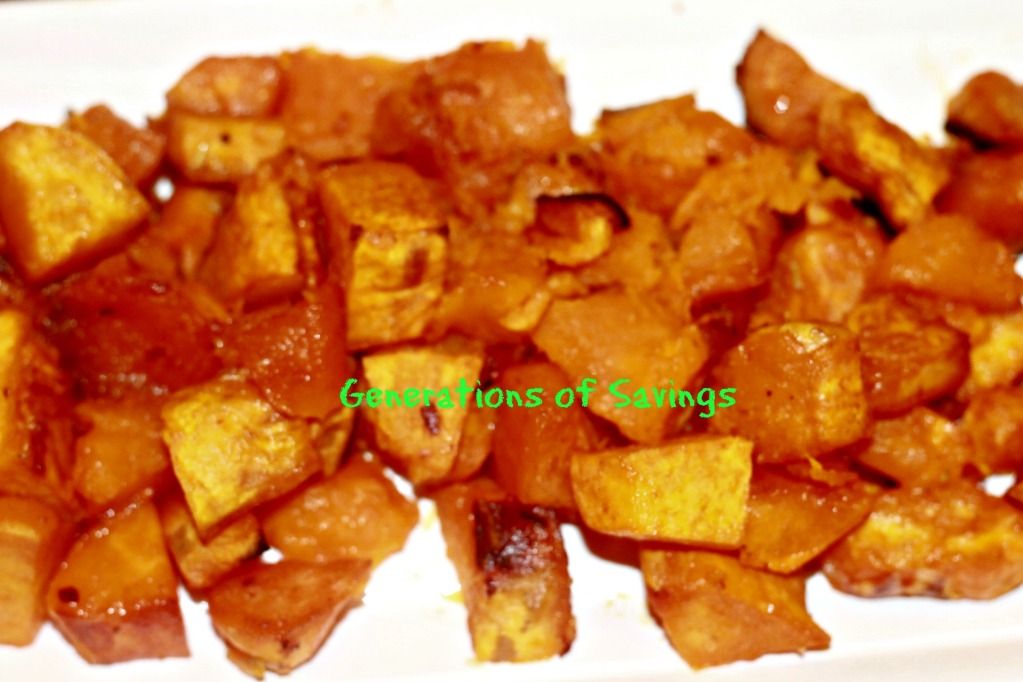 Spicy Sweet Potato Wedges Recipe
Author:
Generations of Savings
Prep time:
Cook time:
Total time:
Ingredients
2 pounds sweet potatoes (4 average size)
¼ cup olive or other vegetable oil
1-2 Tbsp sugar
1 Tbsp salt
1-2 Tbsp Cajun seasoning, taco seasoning, 5 pepper salt, whatever your spice of choice is (I used 1 tbsp taco seasoning with a ¼ teaspoon red pepper)
Instructions
Preheat oven to 450°F. (For more crispiness, preheat your oven to 500°F.)
Peel the sweet potatoes and cut off the ends. Cut the potatoes in half lengthwise and then, if they are very long, in half crosswise. Cut each piece into wedges. You want each piece to be about the same size so that they bake equally.
Put the sweet potatoes into a large bowl and add the oil. Mix well to combine. Sprinkle with salt, sugar and spices of your choice. Use your hands to mix well, so all pieces are coated with oil and spices
Spread the sweet potato wedges out in a single layer on a baking sheet or wire cooling rack on top of a baking sheet. You can also preheat the baking sheet to make the potato crisp better.
Bake for a total of 25 to 30 minutes. Halfway through or after about 13-15 minutes, take the baking sheet (if you didnt use a wire rack) out of the over and flip the sweet potato wedges over. Bake for an additional 10-15 minutes until crisp and browned at the edges.
Let cool for 5 minutes before serving.